Since the 19th century, Christmas has become an annual celebration and started to spread around the world. Since then, transformation, adaptation, and even more transformation after important technological advancements have reshaped the Holiday Season.
There is no doubt that our lives have been altered by advances in technology, Christmas has not avoided this. The rapid growth and advancements have caused changes to the way we celebrate and how we gift. In modern times we simply stream our favourite Christmas movies, send Christmas wishing via social media, and order gifts online, all while being greeted by an array of world-wide technology Christmas lights.
So, tech the halls, the countdown to Christmas is on, and here are some ways technology has disrupted the celebration.
Shopping
There have always been two types of Christmas shoppers. Ones that do it well in advance of the event, allowing them to be relaxed on the run-up to the big day. The others leave it to the absolute last minute, often rushing around on Christmas Eve in a last-ditch attempt to find the right gifts for their loved ones.
Technology has created a third type of Christmas shopper. The ones that do it all online, allowing them to stay at home and avoid the hustle and bustle of the manic high streets and shopping centers.
Online shopping and now mobile shopping allows us to buy from wherever we are, 24 hours a day. We can do it when is most convenient for us, and not have to fight for space in overcrowded department stores. Even our food shopping can be delivered to us, with a delivery slot booked so we don't need to worry about storing large quantities of food.
Promotion and Ads
Technology has been used to boost the way promotions are delivered to consumers. From endless emails offering discounts and coupon codes to the festive products that bombard our screens from November 1st.
Since most have access to smartphones, these ads are delivered simultaneously to millions of potential customers. It's a tactic that seems to have been very successful with online promotion existing in almost every sector of business.
The Gifts Themselves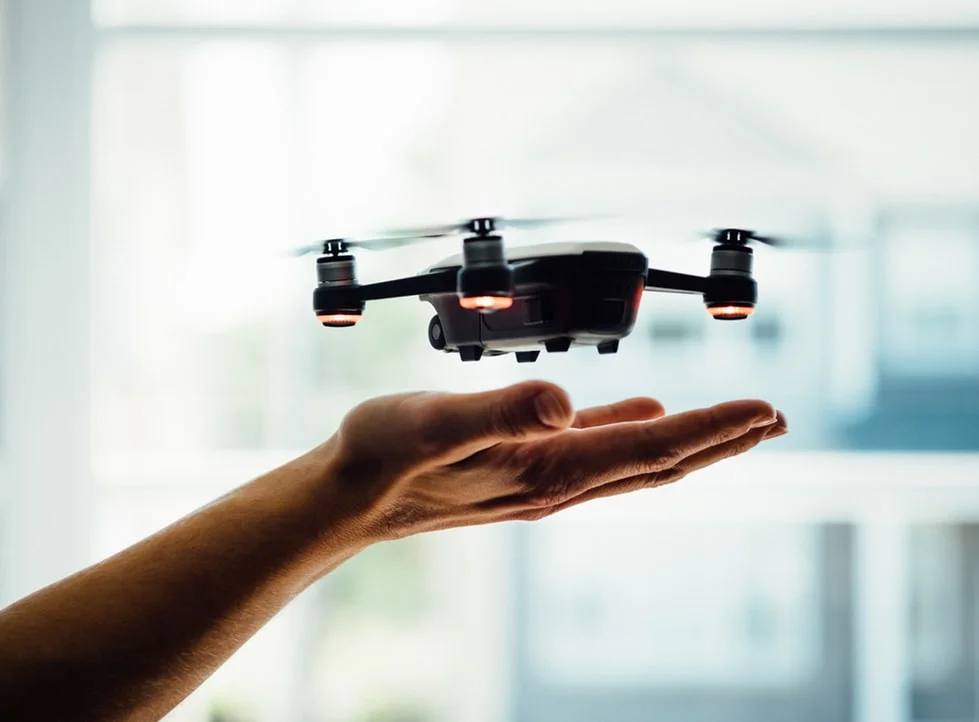 It's not just how we buy gifts that have changed. Some of the biggest gifts during the holiday season are tech products. Be they smartphones, tablets, laptops, wireless headphones, fitness trackers, or some other device packed to the gills with silicone chips. Traditional gifts have fallen out of favor.
For Christmas 2022, it is predicted that some of the most popular gifts will include smart speakers and even mini pocket projectors.
December communications
As well as the shops, for whom a final couple of months of the year are the biggest and most profitable part of the calendar, postal services and couriers also see a big increase in demand.
Sending gifts, letters, and cards have been a tradition for hundreds of years. Letters and cards were the only practical way to send well wishes to loved ones who lived far away. However, technology has changed this. Social media companies like Facebook, Whats App, Snap-chat and services like Skype have made it possible to communicate with friends and loved ones in ways that were not previously possible. 
Instead of a smaller message written on a piece of paper, we are now able to see each other in high definition and have natural conversations, just like we were next to each other. With 3 billion minutes spent on Skype each day, it is clear how these services can make us feel closer together over the festive season.
Christmas – themed decorations.
The period of basic, uninteresting twinkle lights around the house has passed. X-mas trees are becoming much more distinctive because of the development of smart technologies, which also give you control over when to put up your seasonal decorations.
There is no longer a requirement to stress over unplugging the tree or turning off the outdoor lighting before retiring for the night. You get (remote) control back with your smartphone.Watching Your Favourite Christmas Films & Songs Online: Your best X-mas music and songs are now only a tap away.
You may now stream online, rather than waiting for your favourite Christmas tune to come on the same station all day.Similarly, with streaming services like Netflix, Disney +, and Amazon Prime there are plenty of festive movies available.
Technology has changed our lives dramatically over the last few decades, and Christmas has not escaped this. From what we buy, to how we do it, technology has made the festive season more convenient and helped us to be closer to our loved ones.